At the request of my Grandma Fran, and some new friends, I decided to post some pictures mom has been taking of me the past week. A lot of them are of me sleep because that's what I do most (as of right now).
Mom says I have already started to grow since she got me! I'm excited to grow! I can't wait to be able to jump on Mom's bed and do big girl things!
Last night marked my first week with Mom and Dad!
Ok, ok, on to my pictures...
Right after mom and dad brought me home!
My first time eating at my new home. Mom hadn't gotten me my awesome bowls yet.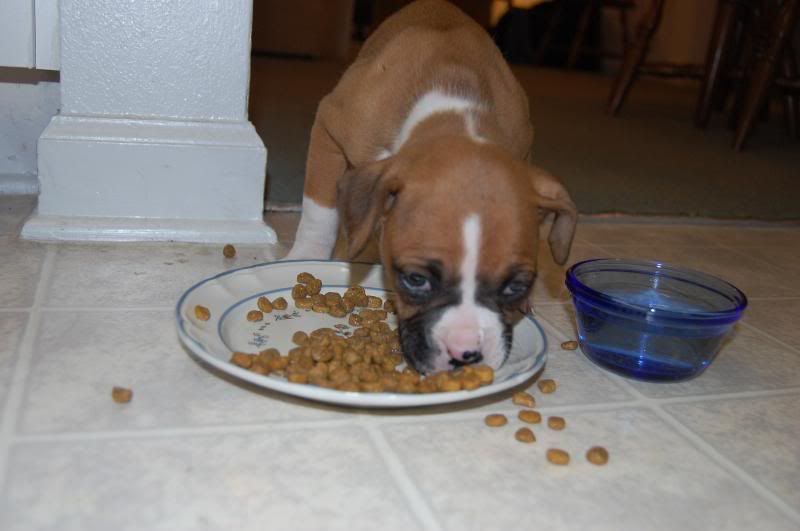 Laying on dad!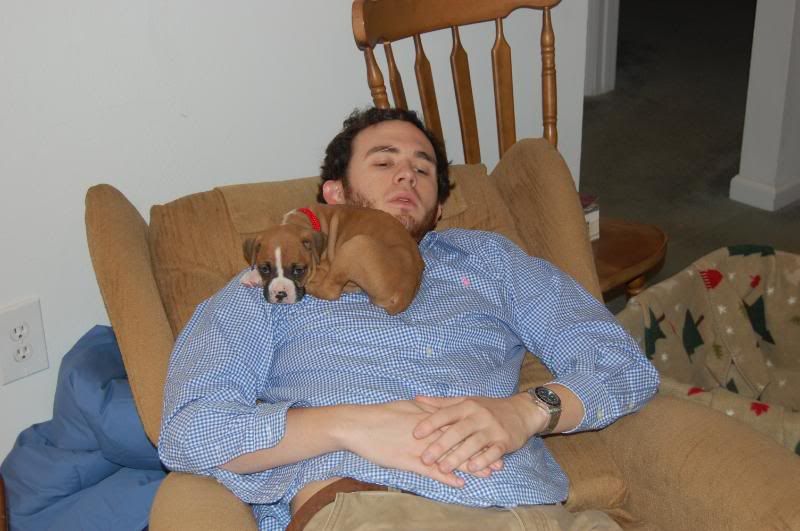 Aunt Ally teaching me the ropes of hanging out with Grandad!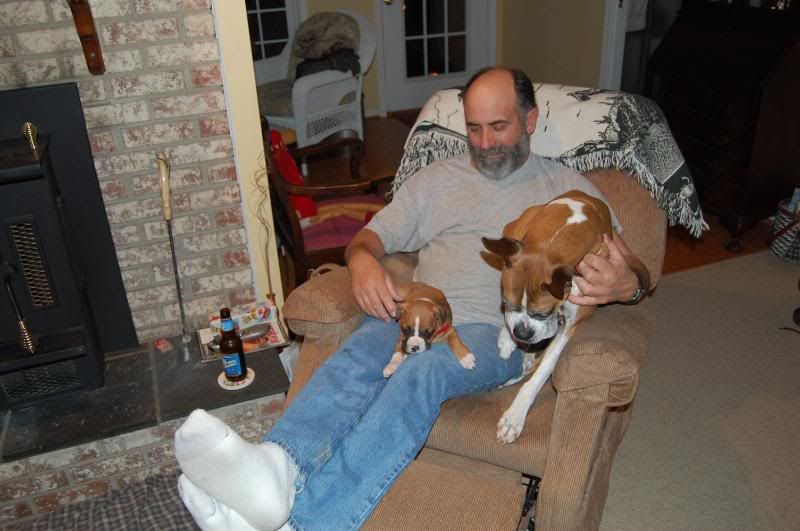 I hate that collar!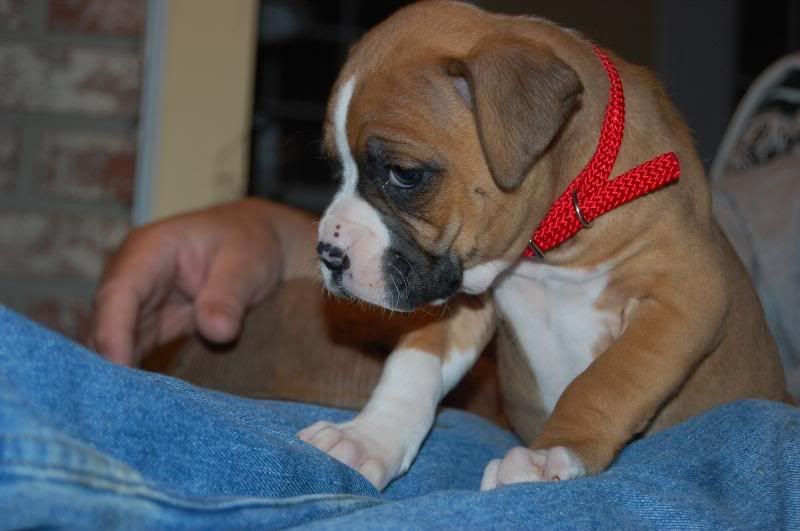 Grandad putting me in his coat. It was so warm in there!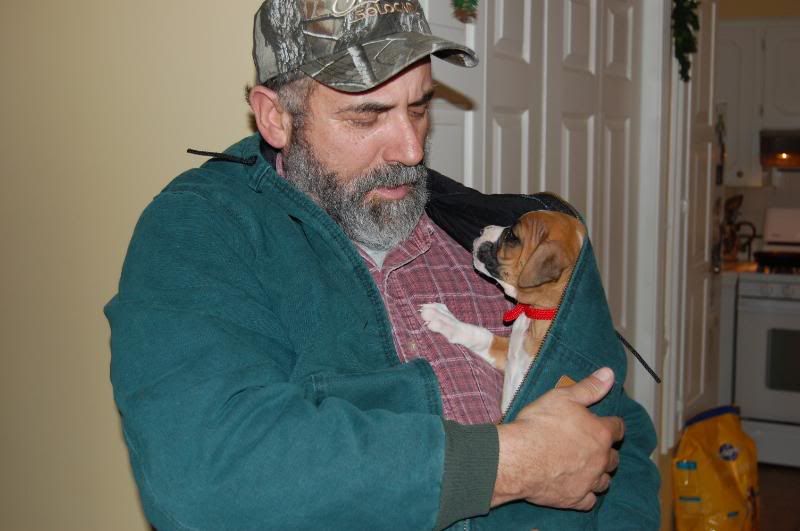 Stretched out!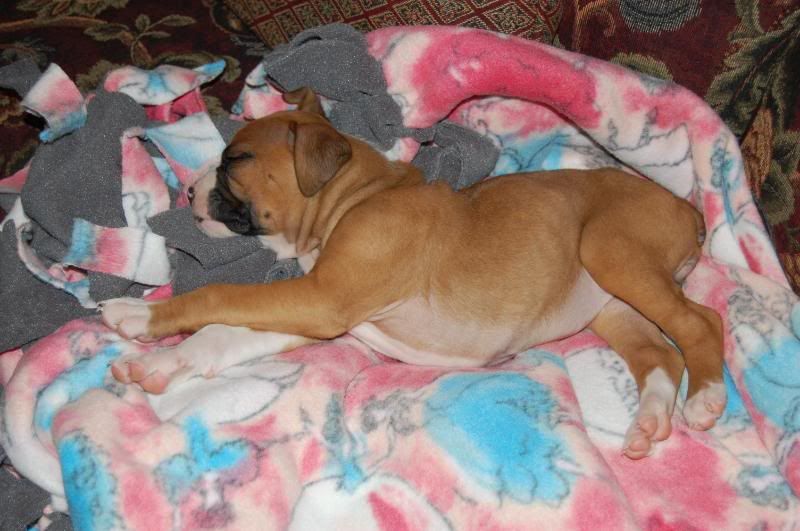 Grandma says I can't get on the couch when I get bigger.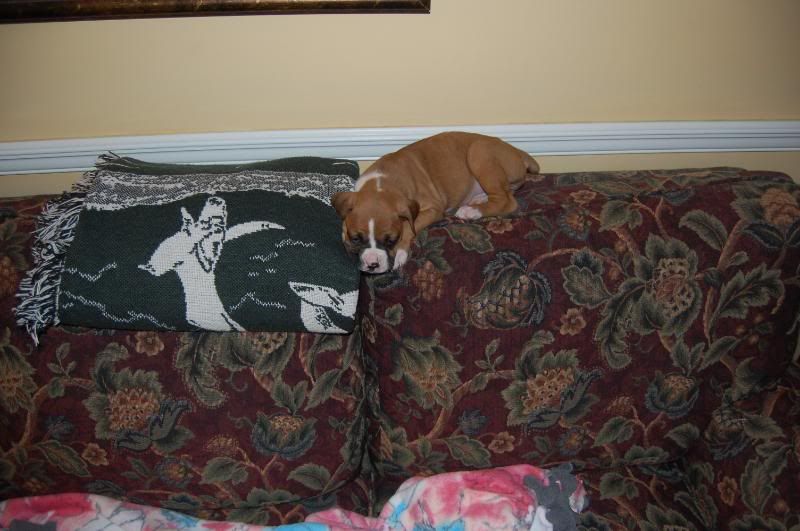 Superman has nothing on me!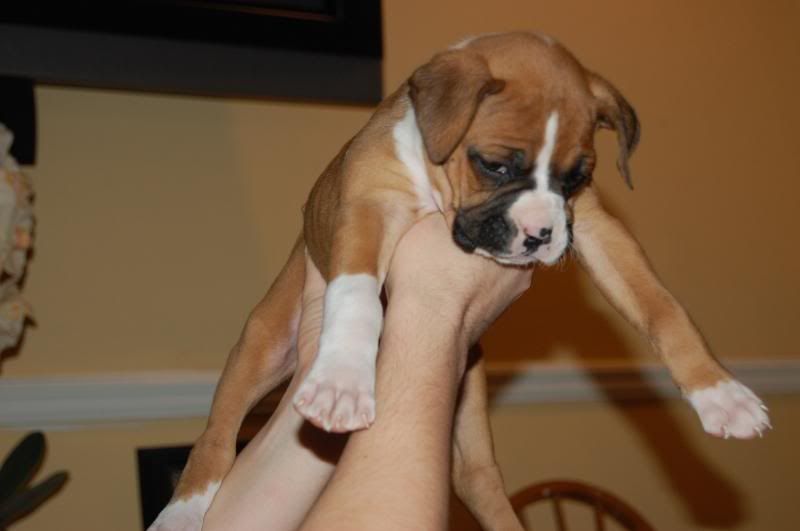 Cuddling with daddy!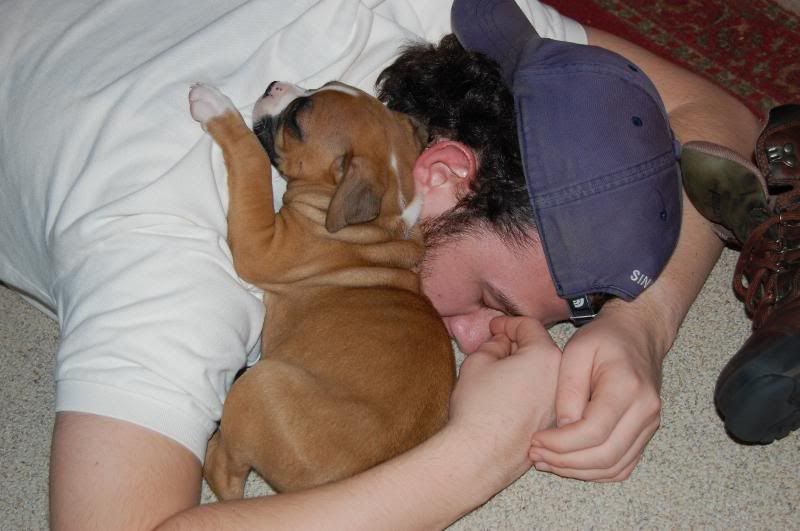 You know the sleep is good when that tongue gets loose!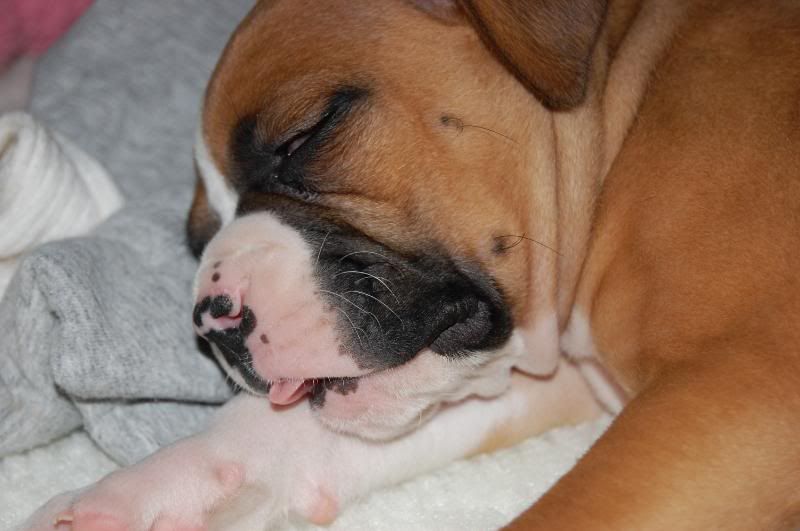 Curled up on mom's pillow!
Playing with Uncle Zack!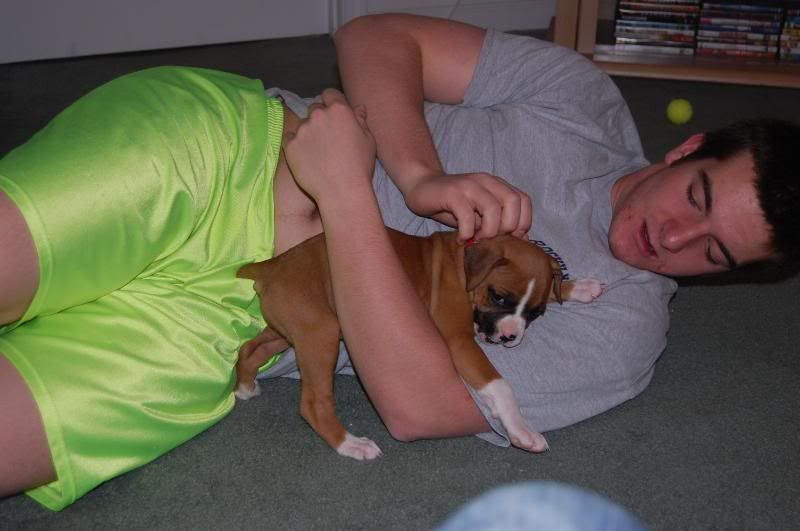 Mom promises she will work harder on getting pictures of me in action!
I hope y'all like all of these!